The concept of the MCR (Minium Capital Requirement) is rather straightforward. Under the Solvency II regime it is the minimum capital requirement for an insurance company to write business. If the SCR (Solvency Capital Requirement) is breached it is a serious matter. If the MCR is breached it is even worse. Find out how it is calculated below.
Calculation
The calculation of the MCR follows 5 steps.
1)  Calculate the SCR and use it as an input
2) Retrieve Net BE and Net Written Premiums (refer to image below). Apply percentages as in regulation to get the Linear MCR.
3) Calculate the width of the corridor. That is 25% to 45% of the SCR, respectively.
4) Find the Absolute Floor for the MCR. This depends on the type of business the company has.
5) The final MCR is the linear MCR if it is within the corridor and above the absolute floor.
---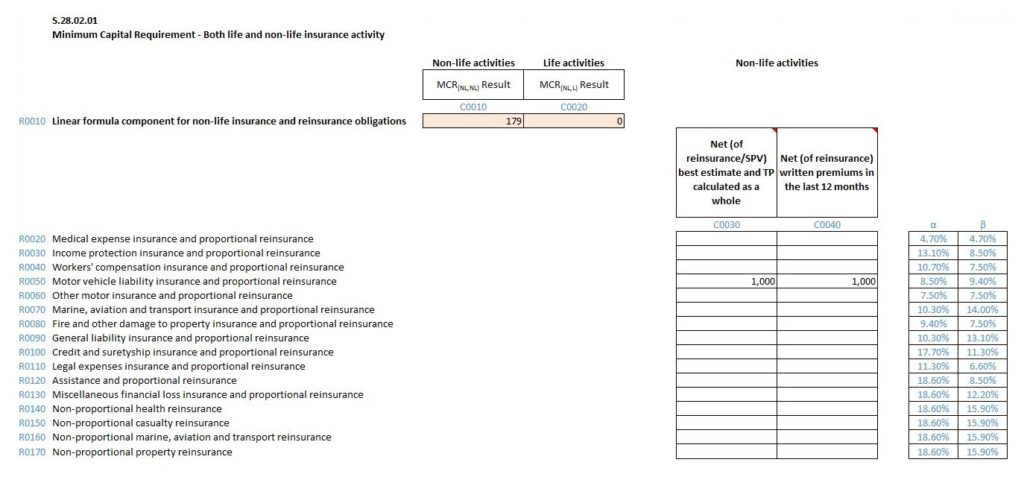 ---
Final MCR
A summary of step 5) can be seen in the image below. This comes out directly of the relevant QRT, S.28.